When you open up the games collection at an online casino today you will be amazed by the sheer number of games operators have to offer. One single casino can have thousands of slots to offer, most of them being the popular video slots. But at the same time, a lot of operators also have simpler slots in stock, games which are not likely to catch your attention with their visual details and bonus features. Most of these games are 3 reel slots and they are often referred to as classic slots since they were the first slots to dominate the casino floors.
What are 3 reel slots?
Basically, slots are divided into categories based on the number of reels. A reel is a vertical section on the slot which spins as you hit the spin button. Reels can come with a number of rows, starting from one and upwards. Most 3 reel slots that can be found at online casinos are classic slots, which have 1 or up to 5 active pay lines.
What's interesting to note is that some providers have 3 reel slots with all of the functions from modern video slots. These games come with a high number of pay lines, bonus features and the potential for big payouts. One provider which has a big number of modern 3 reel slots is Wazdan.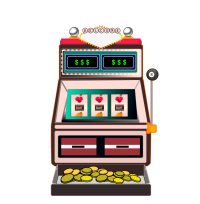 Bonus features on 3 reel slots
There's a big difference in the bonus features on older classic 3 reel slots and the modern versions. You see, most classic slots come with no bonus features attached. In many cases, the game doesn't even have a Wild symbol, nor any Bonus or Scatter symbols.
The payouts in the game simply depend on the paytable. But with modern 3 reel slots, this is not the case. Many of these slots have advanced bonus features or even come with several features. You can easily trigger a free spins bonus, which can come with extra features attached to the Wild symbol or win multipliers. These games are especially attractive to players who want to play simpler games but want to enjoy the benefits which modern slots have to offer.
Payout Potential
Classic slots are known as tight machines that produce low to medium payouts which are far apart. So, for many players who are used to frequent payouts in video slots 3 reel slots don't seep appealing. But you have to understand that a 3-reel slot with a single pay line will have a different Random Number Generator than a 5-reel video slot would. So it's only natural to expect 3 reel classic slots to have fewer payouts. But you also have to look at 3 reel slots from another angle.
These games can also produce big payouts because of their rich paytable and the fact that you are betting on a single pay line. For example, if you're betting 0.25 per spin on a 25 pay line slot you are in fact betting only 0.01 per bet line. On the other hand, the same bet on a single pay line slot means that you are betting the full 0.25 on a single pay line. So when a good win comes it will be much higher in a bet to win ratio than the win on a 25 pay line slot. To get the same payout, you would need to be betting 25 x 0.25 = 6.25. As you can see the difference in bets is enormous.
3 Reel Slots Jackpots
When you take a look at older classic 3 reel slots you can see that many of them promote a jackpot payout. But this isn't a classic jackpot, like in modern video slots. Here the jackpot prize is simply the top payout which the symbols can produce. In the best-case scenario, this can be counted as a fixed standalone jackpot prize. But there are 3 reel slots which have jackpots attached, even progressive ones. In these games the top prize can range in the hundreds of thousands of dollars, making them well worth playing.
Are 3 reel slots worth playing?
When you approach 3 reels slots you have to take several factors into consideration. First off you will need to have a bigger bankroll to try these games and have a chance to hit a big payout, because of the different RNG and usually the lower RTP value. The next thing to consider is if the 3-reel game is an older classic slot or a modern slot. Consider the number of pay lines and the payouts which come from each symbol combination. It's also a good idea to try the games in fun play mode first to see what kind of payouts you can expect. In the end, 3 reel slots can pay big, you just have to be patient and lucky enough for that to happen.